1ST WONDER - PETRA - JORDAN.
Read Julies diary account of her first encounter with a wonder of the world in Petra, Jordan.
2ND WONDER - THE GREAT WALL OF CHINA - CHINA
Read about Julies visit to her second wonder, the Great Wall of China.
3RD WONDER - THE COLISEUM - ROME, ITALY.
Read Julies diary experience of the awe inspiring Coliseum in Rome!
4TH WONDER - TAJ MAHAL - INDIA.
At the end of 2013 Julie and Ron headed to the temple of love – the Taj Mahal in India. Read Julies sensory Diary of India and the other places visited along the way.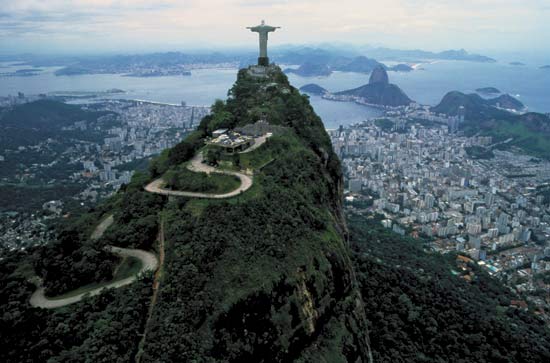 5TH WONDER - CHRIST THE REDEEMER - RIO, BRAZIL.
On Saturday 13 September, 2014, Julie Woods and Ron Esplin headed off on the final part of their dream to finish off the 7 Wonders of the World! Beginning in 2009, on the way home from Louis Braille's 200th birthday bash in Paris, Julie and Ron returned home through Petra in Jordan, their first wonder of the world. After finding out what the other six were, Julie and Ron continued their quest to see all 7 Wonders! The Great Wall of China in 2011, the Coliseum in Rome in 2012 and the Taj Mahal in India in 2013.
The remaining three wonders are all in the Americas, with Christ the Redeemer and Machu Picchu being in South America and Chichin Itza in Central America.
6TH WONDER - MACHU PICCHU - PERU.
Wonder number six took us to Peru! Vast, varied and historic Peru is home to one of the most revered wonders of the world, Machu Picchu. At altitude the ascent up this mountain to the wonder makes it additionally challenging but once there you are met my this magnificent hill top structure! Not for Julie though she experienced Machu Picchu through the eyes of her guide Percy, who had visited the mountain ever day for the past 20 years.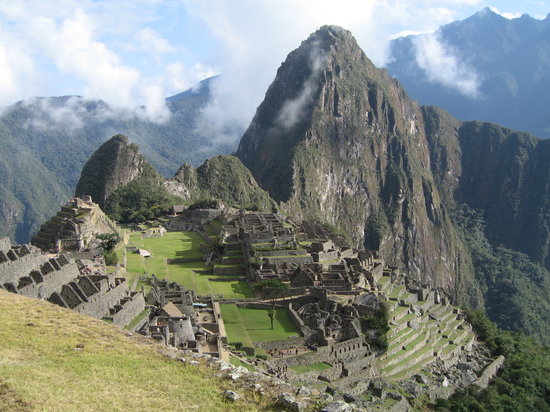 7TH WONDER - CHICHEN ITZA - MEXICO.
She did it! The final wonder was a visit to the Mayan archaeological site home to the famous El Castillo. It was the day Julie and Ron spent travelling to Chichen Itza, but the heat was well worth tolerating in ordering to achieve their dream of visiting the seven Wonders of the World! What an adventure 23 countries, 15 languages, 21 currencies, 46 hotels, 7 wonders!